On Land and Water: A Comprehensive Guide to Fall Activities Around Lake Superior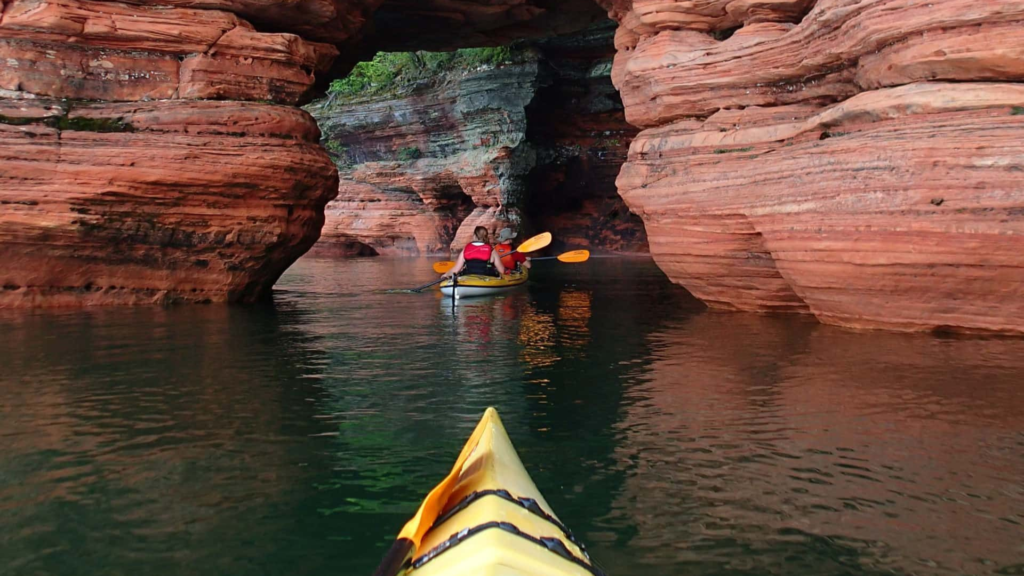 As autumn casts its golden glow over Lake Superior's South Shore, it paves the way for adventures that straddle both land and water. Each activity presents a unique way to immerse oneself in the season's splendor, providing a myriad of experiences that cater to thrill-seekers, nature enthusiasts, and everyone in between.
**1. Mountain Biking through Fall's Palette
Imagine weaving through a forest painted in brilliant shades of gold, amber, and scarlet. The thrill of mountain biking is elevated in fall, with the crunch of leaves under tires and the cool, crisp air filling your lungs. The trails around Lake Superior offer varying levels of difficulty, ensuring that both novices and seasoned bikers find their slice of autumn paradise.
2. ATV Adventures Amidst Autumn Leaves
Feel the exhilaration of an ATV ride as you navigate the diverse terrains around Lake Superior. Whether it's weaving through dense forests or exploring open meadows, the backdrop of fall foliage adds a touch of magic to the adventure. With the earth painted in warm hues and the sky a clear autumn blue, you're in for a ride that's visually spectacular and heart-pounding in equal measure.
3. Madeline Island Exploration: Mopeds and Bicycles from "Motion to Go"
There's an unmatched joy in exploring Madeline Island's winding paths and scenic viewpoints on two wheels. Whether you choose the leisurely pace of a bicycle or the gentle hum of a moped, "Motion to Go" ensures you have the best vehicles to explore the island. Feel the autumn breeze in your hair and stop at will, maybe to pick up a fallen maple leaf or to click a picture against the sunset.
4. Kayaking through the Apostle Islands: A Tranquil Water Adventure
For those who find solace in water, kayaking through the Apostle Islands offers an experience like no other. As you glide through calm waters, witness the vibrant fall colors reflecting off the pristine blue of Lake Superior. With every stroke, move deeper into a world where nature's tranquillity meets autumn's vibrant symphony. The Apostle Islands, with their unique rock formations and sea caves, provide the perfect setting for a fall kayaking adventure.
Closing Note
Fall around Lake Superior is a confluence of experiences, each promising to etch itself in the heart of the beholder. Whether you're feeling the adrenaline rush of an ATV ride or the gentle serenity of a kayak journey, the essence of autumn is felt in every moment. So, pull out those calendars, book your slots, and get ready for a fall adventure that you'll reminisce about for years to come.